For all your Queries c

all now at: +1 855-225-2224
Need help but got nowhere else to go? Most of the Habesha people living in the US often feel lost when it comes to using the local services and try to find solutions online. 
If you are facing any such situation, you need not worry. Just pick up your phone, dial-up our number, and throw in all your questions and queries. We would love to sort things out for you. We are just a phone call away!
Looking for Best products
Start Selling on The Habesha Web
If you are looking to sale products online whether it be your own products or manufactured by others, The Habesha Web is here to help you every step of the way.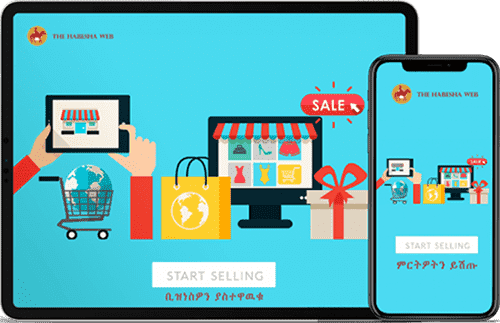 New Products
Show all

Discount

Popular

Best rated
Choose category

All categories

Beauty, Health & Hair

Clothing and Shoes

Discount Products

Education & Supplies

Food and Grocery

Home & Kitchen

Jewelry & Watches

Laptop and accessories

Outdoor & sports

Phone & Accessories

Shoes & Bags
We have a comprehensive list of businesses both product related and service oriented with full business detail and contact information. 
This platform was created to help you get your business in front of thousands of potential customers. List your business today to have access to our growing customer database and grow your business.

Must have products from our top sellers
The Events section of the website helps you host your event and helps users find information about the latest or upcoming events happening near them. Post your events today and take advantage of our platform to sale your tickets.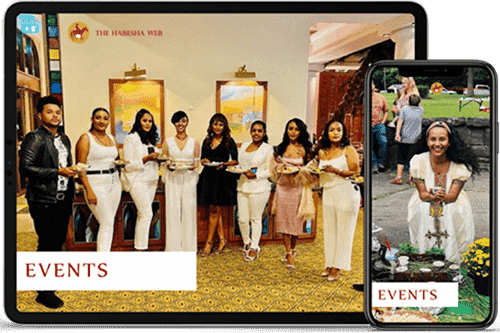 The Habesha Web makes the life of both the renters and the rentees easier, especially for the Habesha community by providing an online portal for all such dealings. Lean on us and we will help you save your time and money.

By Being Digitalized Make your Life Easy!
Save a lot of money and time, get best services
Must have products from our top sellers
Inspired by bringing Habesha businesses and products all in one platform and transform our old lifestyles into digitalized routine. 
We are here as source of info to help the Habesha people grow as a community and promote our culture and traditions!